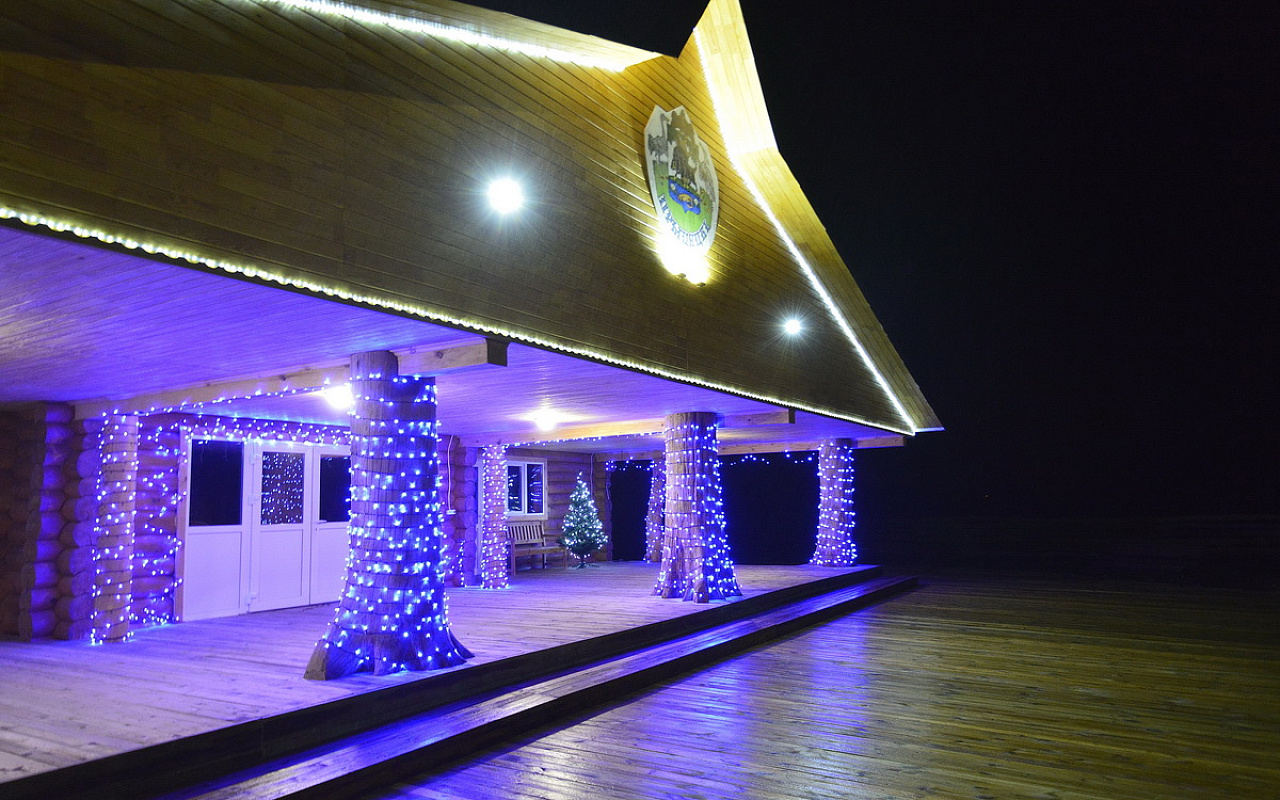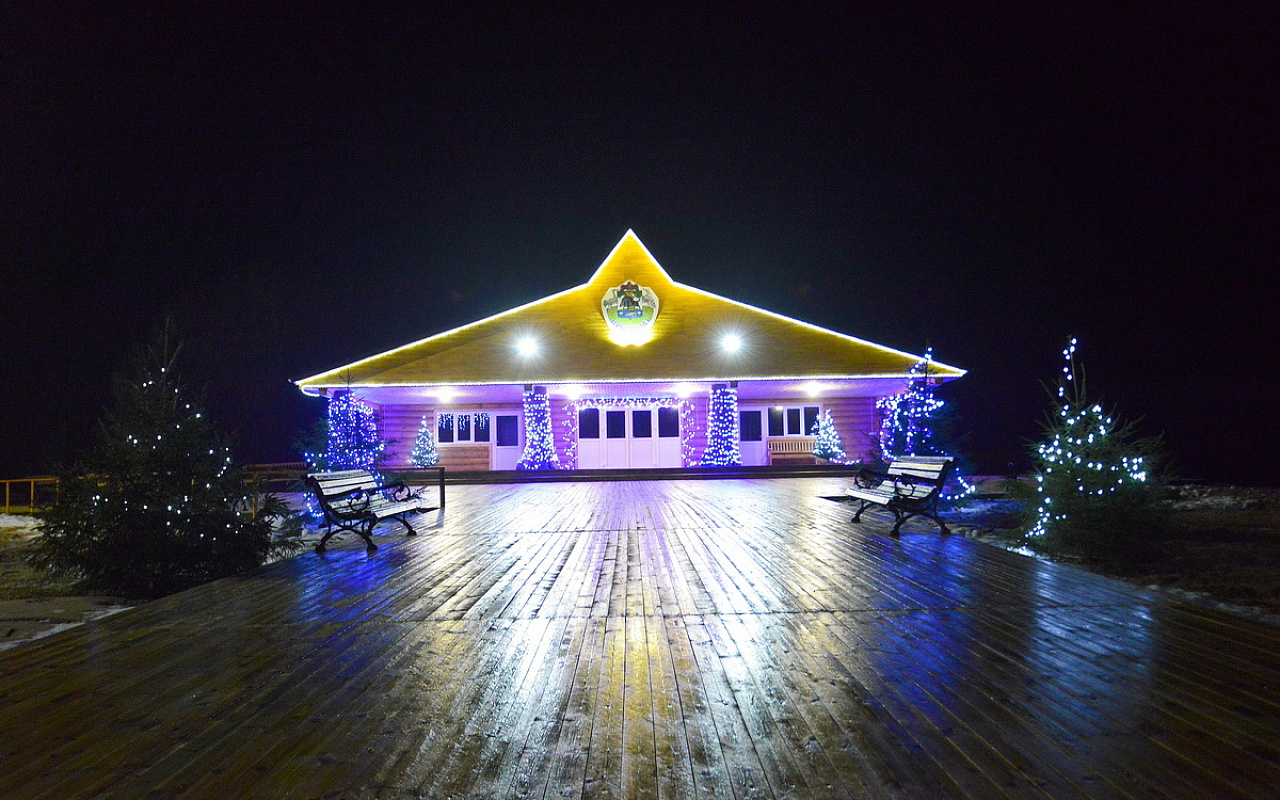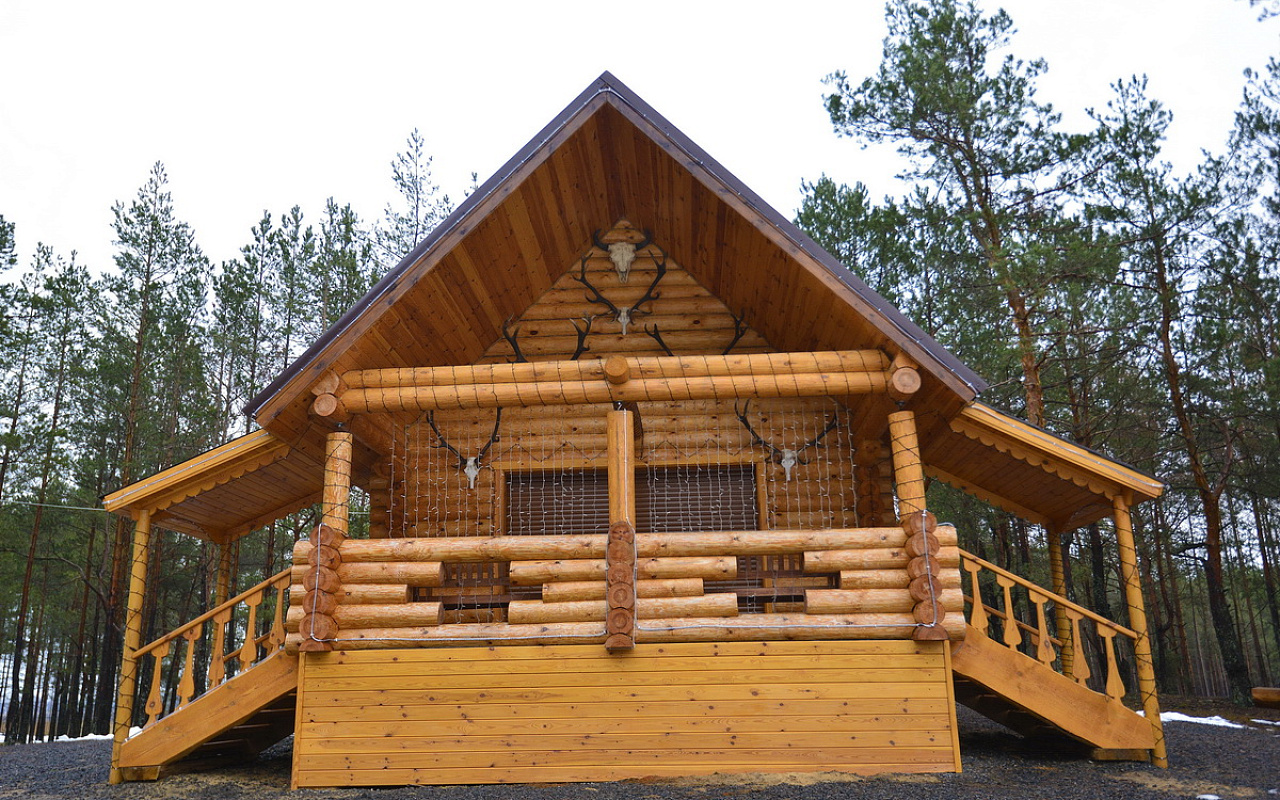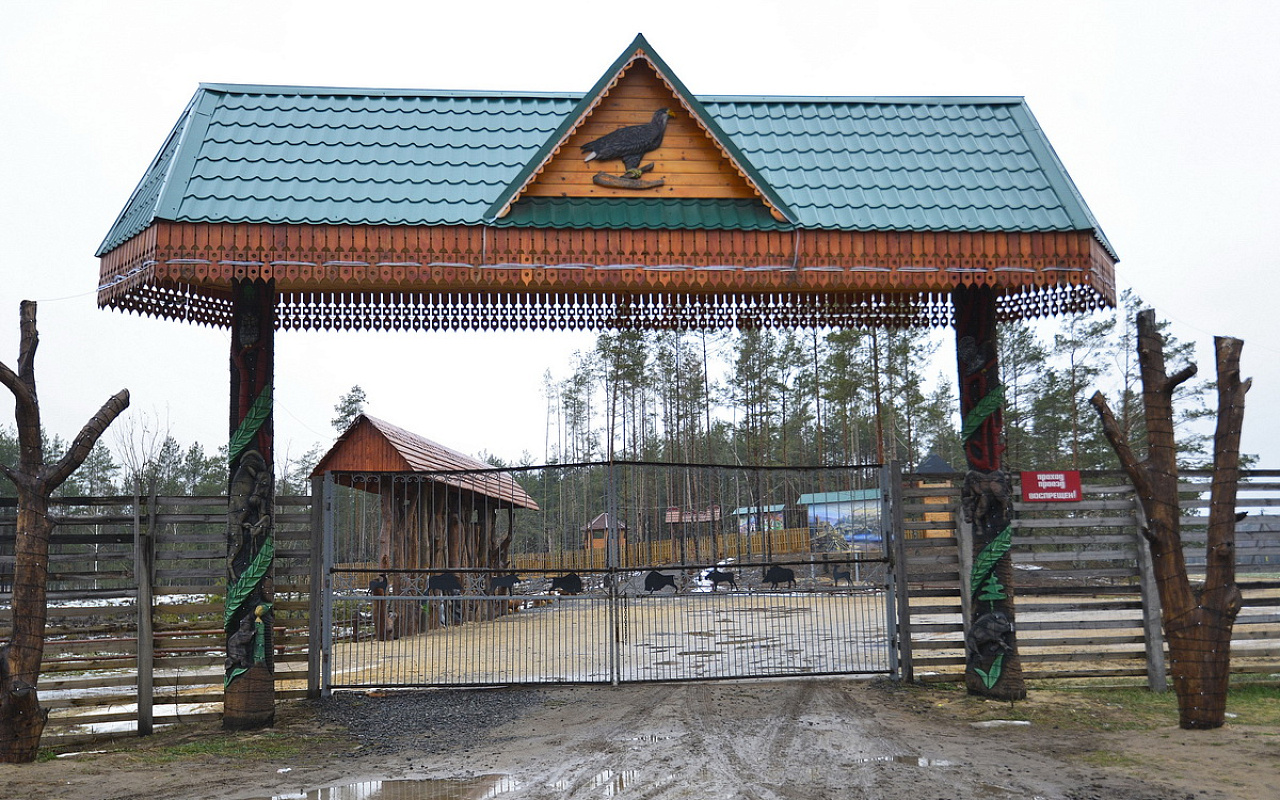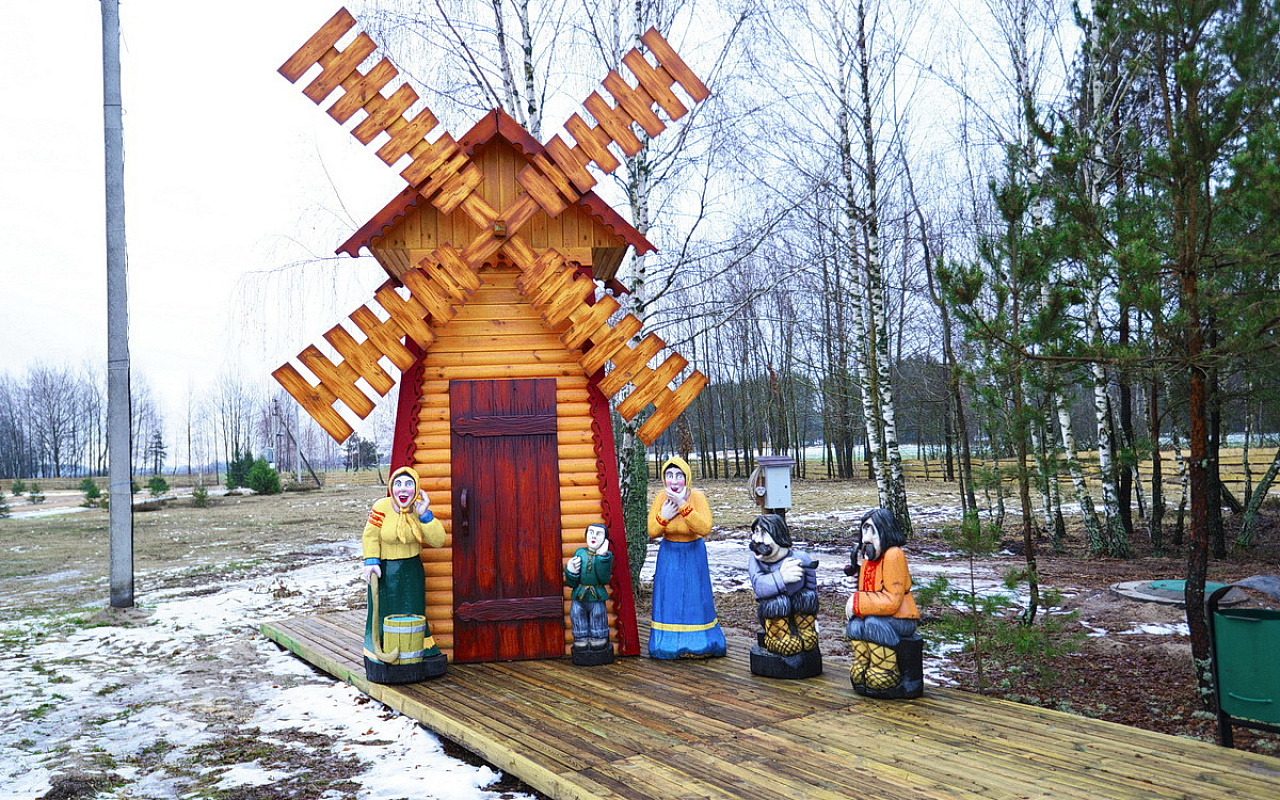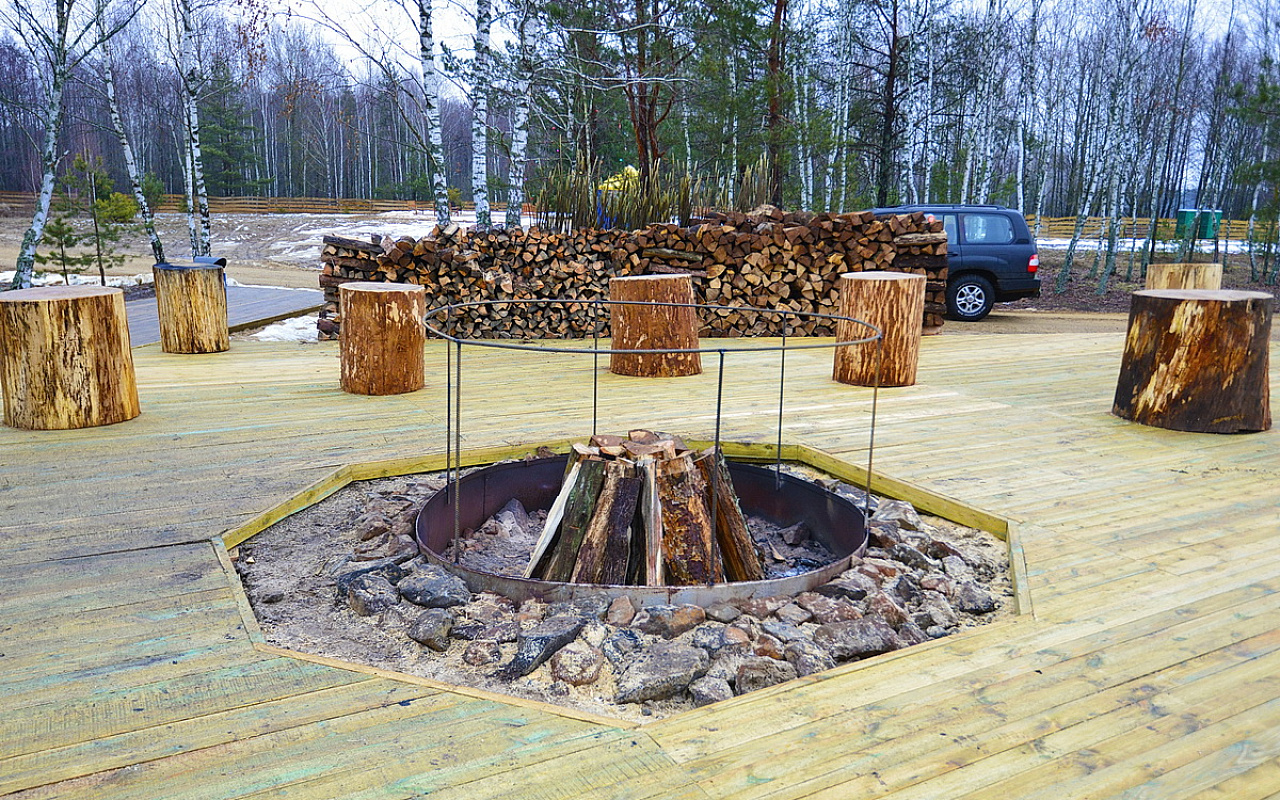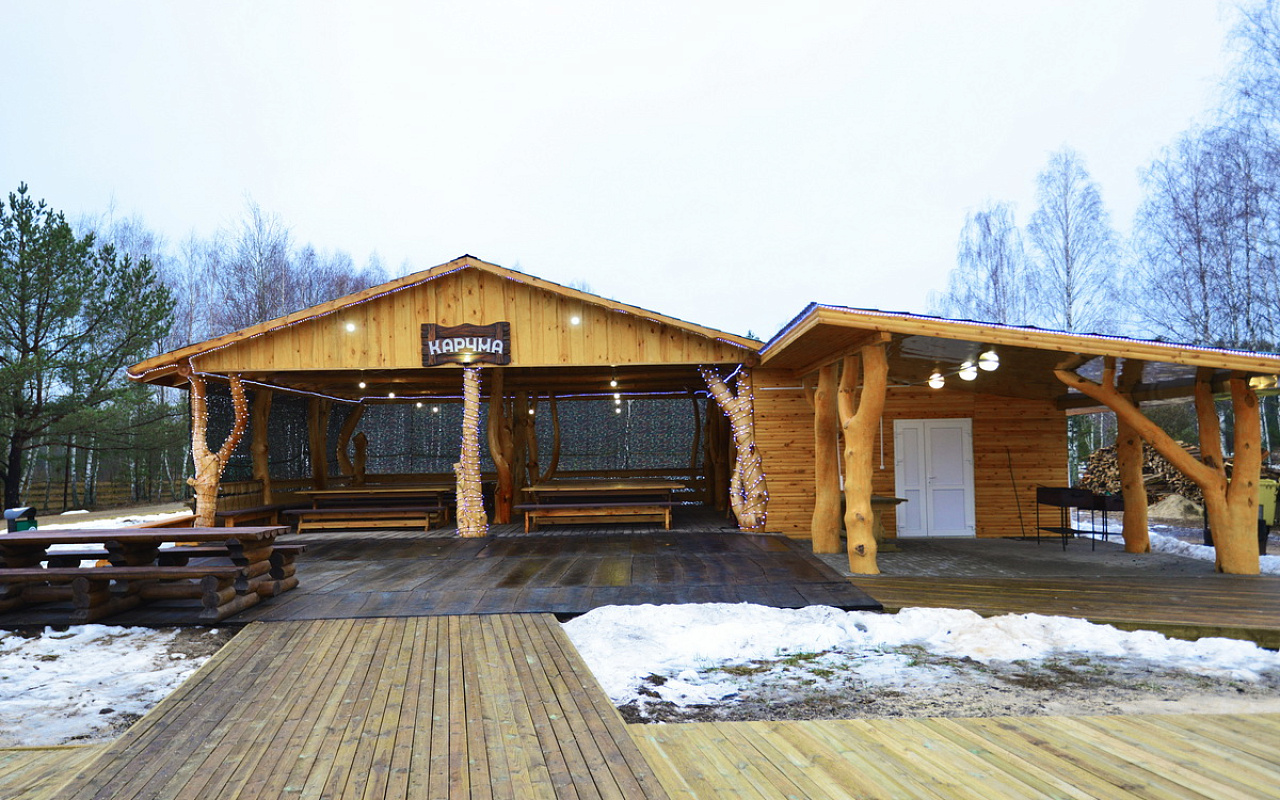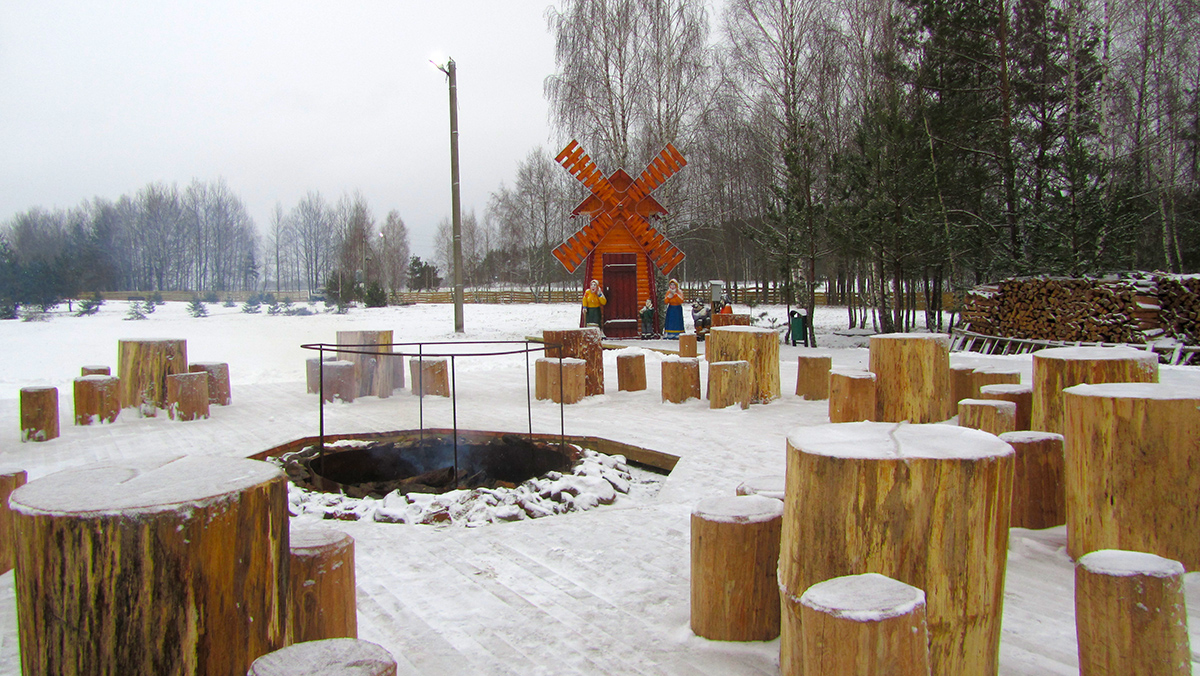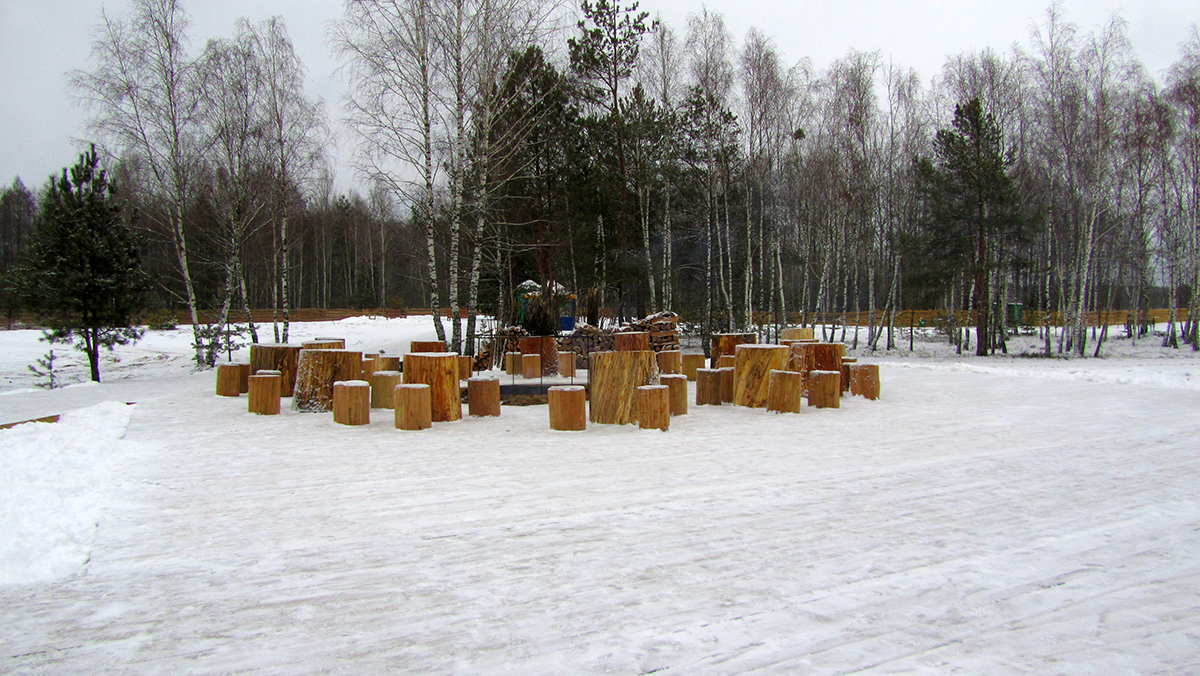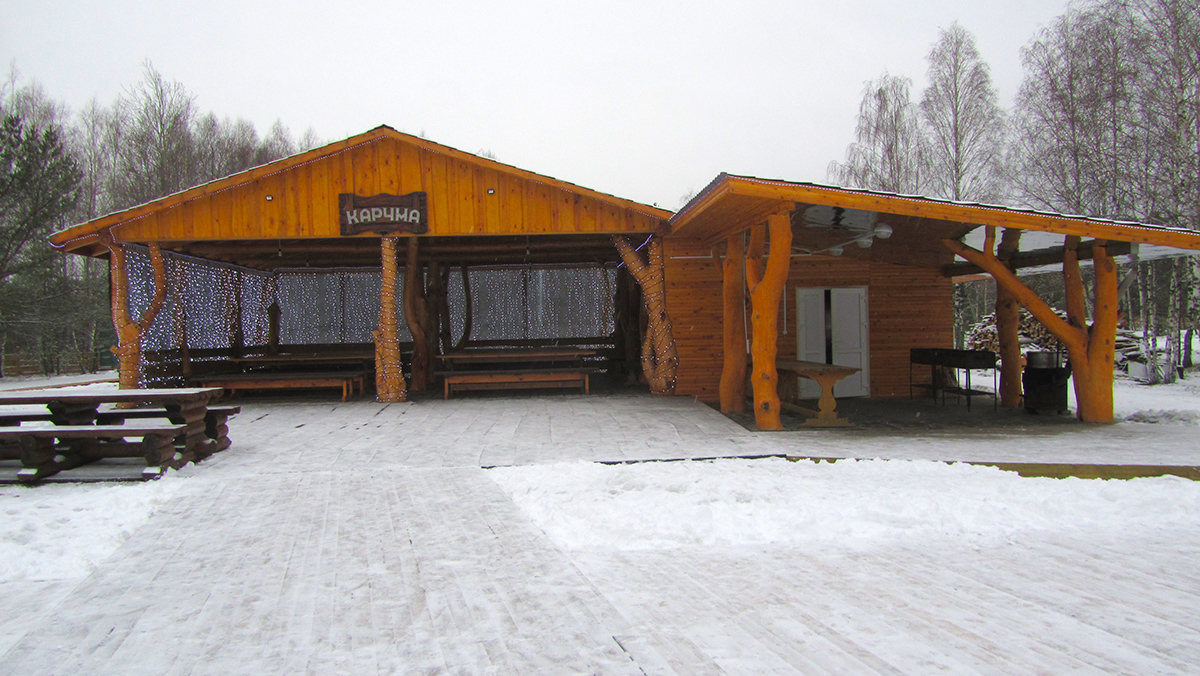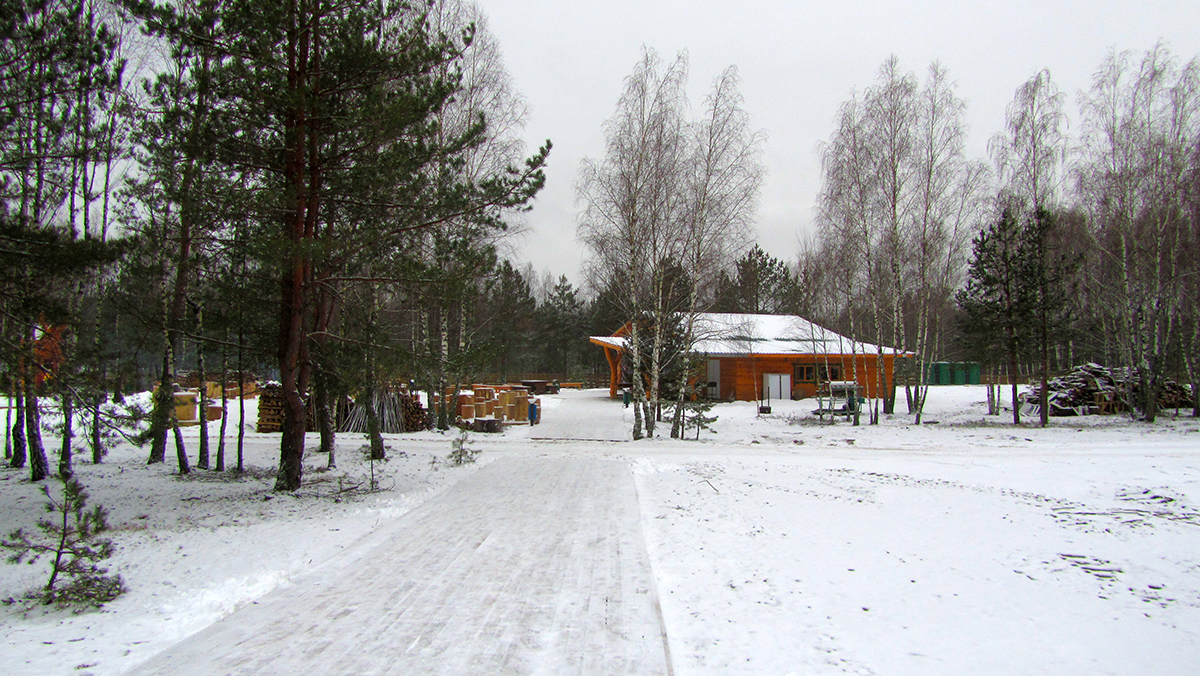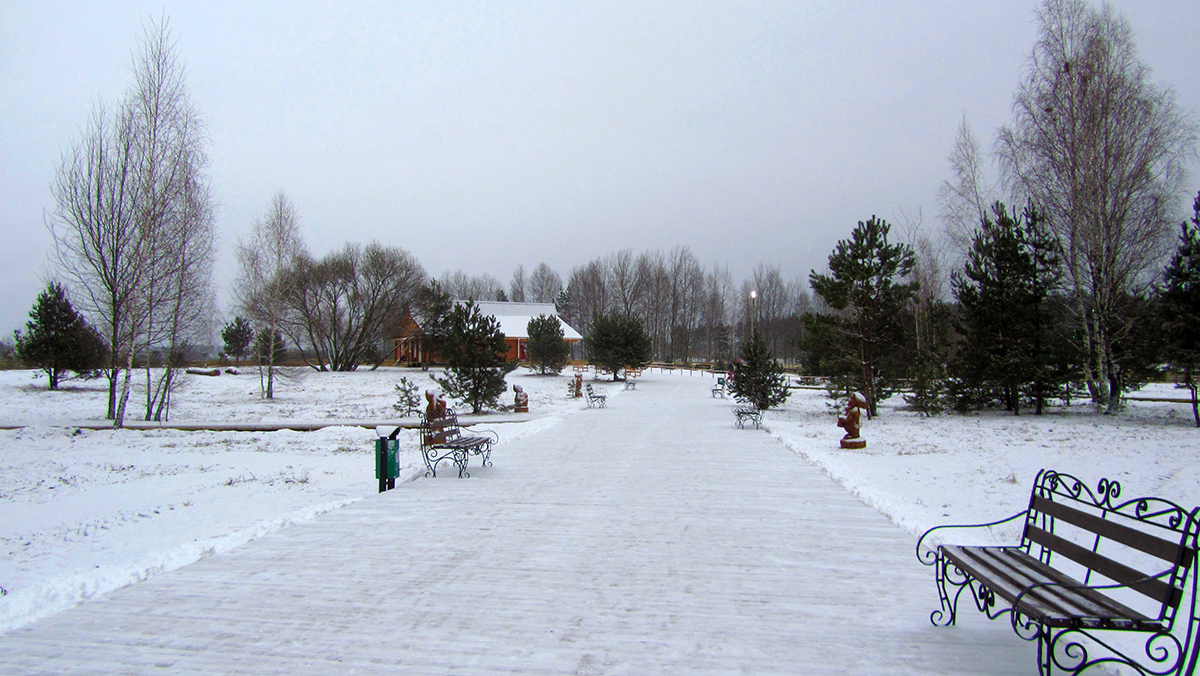 Demonstration site "Museum of Nature" (Safari Park)

In 2018, everyone had the opportunity to visit an amazing place called "Safari Park", which is located on the territory of the Pripyatsky National Park. The new safari park is located on an area of ​​260 hectares. This is a closed area. For the convenient movement of tourists through the park, a tourist road route with a length of about 8 km has been laid. In the warm season, excursions are carried out on an unusual train on wheels, the journey in which is a great pleasure for both children and adults. There are 3 thematic areas on the territory of the safari park, each of which has its own unique flavor. On the first site, there are wooden sculptural compositions of Slavic pagan Gods, the Magician's house, where guests are met by a fairy-tale character in a magical dress and leads them to the ancient temple with a meadow of desires, where you will be greeted by the Forest Magician with magic ribbons that you can hang on the tree of wish fulfillment. the site was occupied by mythical and fairy-tale characters, in whose existence the Slavic people believed. The site immerses guests in a fairy tale and allows them to fully immerse themselves in childhood. There is magic in everything. Guests will meet with the real Baba Yaga and Kikimora & nbsp; who will find their own approach to each of the visitors. On the third site is the estate of Santa Claus, who, together with the Snow Maiden, delighted guests with their riddles, songs and round dances all winter, received letters with wishes and wishes ... And next to the backyard of Santa Claus is "Karchma", where everyone can taste delicious dishes prepared according to secret recipes passed down from generation to generation in Polesie. Everyone has the opportunity to independently fry bacon on the fire and treat everyone who wants it. When visiting the safari park, you can see various types of forests that are comfortable for the life of all forest dwellers: oak forests, birch forests, alses, pine forests, mixed small-leaved forests. There are rivers for drinking and bathing animals. In the fields, crops are sown, which are used to feed animals. On the territory of the safari park, there are many wild ungulates: deer, fallow deer, roe deer, elk, wild boars. There are frequent encounters with small mammals: foxes, hares, squirrels, hedgehogs, etc. Several dozen species of birds find their home here. There is also a contact park where the Kuzmich tame deer lives, as well as turkeys, gray geese, etc. The excursion takes place in one go. You don't even notice that the amazing trip has come to an end. The resulting emotions and delight that you experience during such a short time of excursion in the safari park make you remember this journey again and again and cause an irresistible desire to come back here again.
Coordinates for GPS: 52.115994, 28.158986
Additional Information:
+375 2350 57017, +375 29 188 12 10
Photo gallery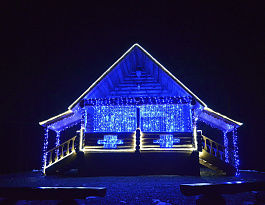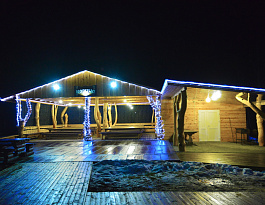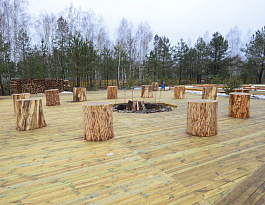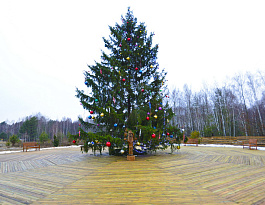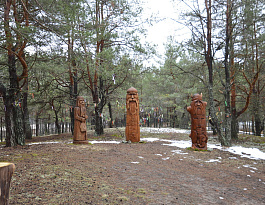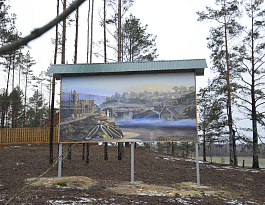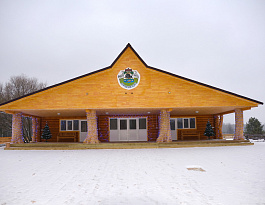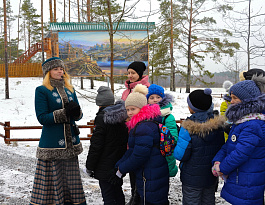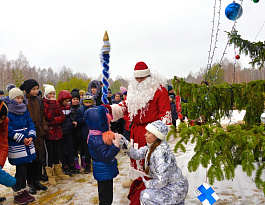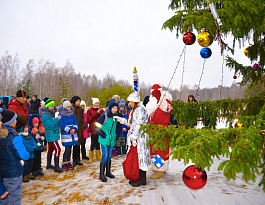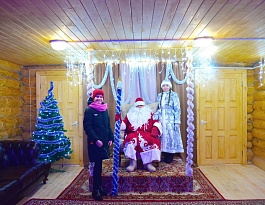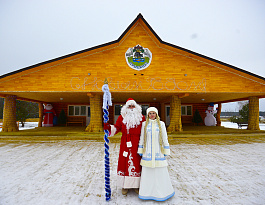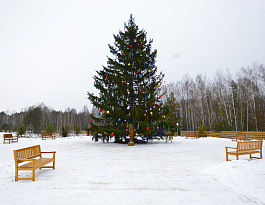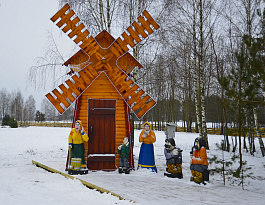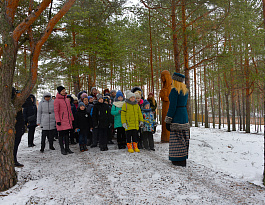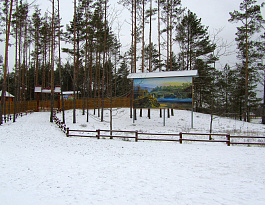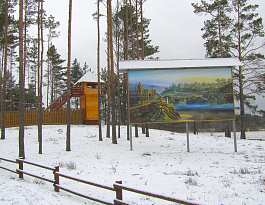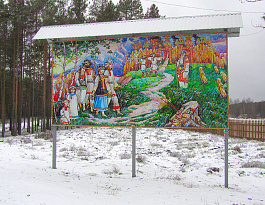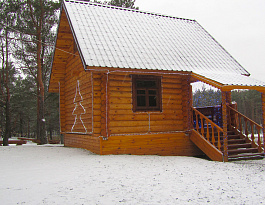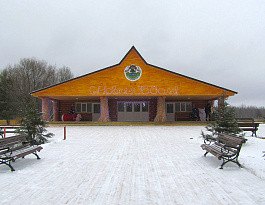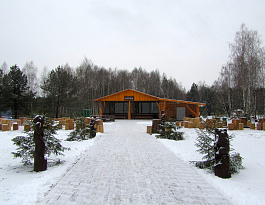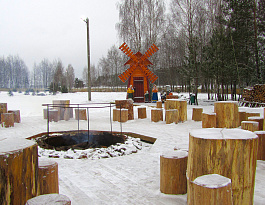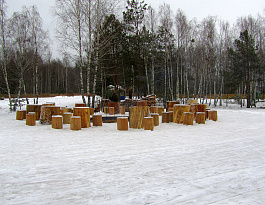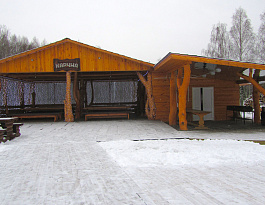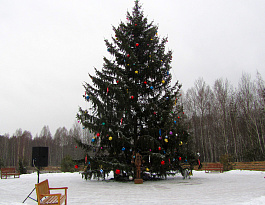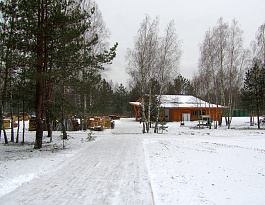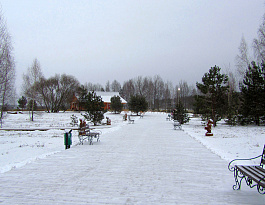 Excursion to the demonstration site "Museum of Nature" visiting Kudesnik (safari park)

10.00 BYN rub. (adult), 12,00*&nbspBYN rub. (children)
* the price of the child's ticket includes tea and pancake on kefir with jam

"Excursion to the historical and ecological site of the possessions of Santa Claus with meals*
15,00 BYN rub. (adult), 14,00 BYN rub. (children)
*in the cost tickets included: tea and pancake on kefir with jam, or tea and pancake with sausage
---
Tour program: from 27.11.2020 y.
«Incredible adventures in the New Year's Safari Park»
There are only a few days left until the New Year, which means it's time to get ready for it! New Year's Eve is really a time of magic and fairy tales, a time when everyone begins to believe in a miracle. Not only little ones are waiting for gifts from Santa Claus, but serious adults also hope that in the coming year their deepest dreams will come true.
We suggest you visit the backyard of Santa Claus, where you will plunge into incredible adventures in the New Year's Safari Park.
In a programme:
The adventure begins with the ancient Settlement, which stood on the high bank of the Pripyat. The owner of the Settlement is the Forest Wizard. He will conduct a ceremony according to which people made wishes and knitted ribbons on a sacred tree;
Next, the New Year's Express departs with an amazing journey through the Safari Park, where you will get acquainted with the wild animals of the National Park;
Our Grandfather Frost, like a true pole-shell, has his own subsidiary farm. Our Grandfather has a real hand-made deer Kuzya, a deer Mashka, kids and lambs. They can be stroked.
Grandfather Frost's backyard, where Grandfather Frost, the beautiful Snow Maiden and your favorite heroes will meet you;
A playground with an unusually beautiful New Year tree, where everyone can dance around the tree, a windmill and sculptural compositions made of wood, many lights;
Also on the territory of the backyard of Santa Claus there is "Karchma", where you can taste specialties and hot drinks from Santa Claus and his granddaughter Snegurochka;
everyone will be able to independently fry lard over a fire and bake potatoes in coals;
gift shop of Santa Claus;
on the backyard there is a special mailbox for letters to Santa Claus. Everyone can send letters with the most cherished wishes to Santa Claus, as well as drawings.
At the end of the program, a photo session with fairy-tale characters and Santa Claus awaits you!
---
Start: 09:00; 11:00;13:00; 15:00; 17:00. Duration: 2 hours
Ticket price: - Child - 14.00 rubles; -Adult - 15.00 rubles
The price includes: New Year's performance; Excursion to the "Safari Park", Meals.
---
We will be glad to see you at the address: ag. Lyaskovichi, Petrikovsky district.
Pre-registration and additional. information on the following contacts:
tel.:802350 5-70-17(18), 8029 188-12-10; e -mail: nptourism@npp.by
---