Festival "Call of Polesie"
On September 17, the first Festival of ethnocultural traditions "Call of Polesie" opened in the agro-town Lyaskovichi, Petrikovsky district, Gomel region.
The festival was launched by the Prime Minister of the Republic of Belarus Sergei Sidorsky.
In his opinion, the festival of ethnocultural traditions "Call of Polesie" is not only showing a great respect for the traditional culture of Belarusians, but is also confirming our desire to preserve the heritage of Polesie in all its primordiality and versatility, stressed Sergei Sidorsky.

Everything that was presented to the numerous spectators and guests of the festival by the work of professional and amateur artists, and folk craftsmen is another special, inimitably unique and memorable part of this grand event. What a rare opportunity everyone had - to see the performances of the National Academic Choir of the Republic of Belarus named after Tsitovich, the State Ensemble "Pesnyary", the folk ensemble "Radunitsa" and others. Everyone gained pleasure from the exquisite skill of the amateur artists representing two regions of the country.
The discerning audience of the festival warmly, sincerely and cordially received the performance of the National Honoured Academic Ukrainian Folk Choir named after Verevka.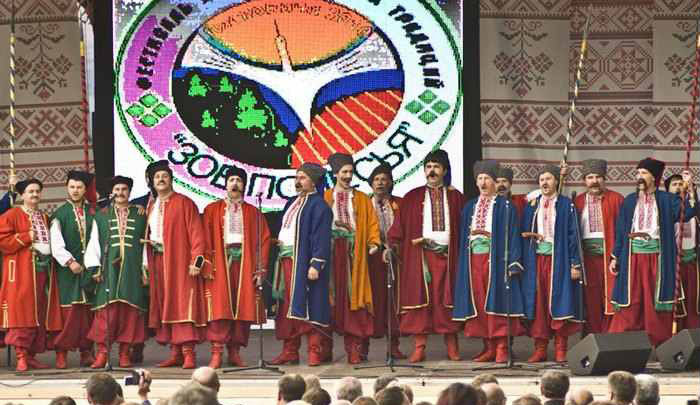 The festival provided a unique opportunity to get in touch with the original culture of the Polesie by visiting the "City of Craftsmen", which was attended by local folk craftsmen: potters, fishermen, hunters, blacksmiths, weavers, bee keepers, coopers, weavers from vine and straw, boat makers, Belarusian embroideries and knitters.
The festival's program includes concert performances by creative groups, a fair of Polesie crafts, contests of regional households and national cuisine, exhibitions and presentations of the most interesting social and cultural projects, presentation of films and video materials that reflect the nature, life and culture of Pripyat Polesie, a youth disco in Pripyat.
For the participants and people on holiday, they had an opportunity to go on steamships, motor and row boats, horses harnessed to carriages, boat races, fishing, Belarusian safari. In the evening, those who wished, had the opportunity to go on a barge and take part in a three-hour dance and entertainment program. On the shore the guests of the festival were greeted by the "Palace" group.
Stepan Nikolaevich Bambiza, General Director of the Pripyatsky National Park:
— Our festival is actually one of the stages of the Polesie revival. This large-scale work, started on the initiative of the President, includes different directions - social, economic, cultural, environmental ... It is clear that all this is connected, it follows from one another. And today it is important that as many people as possible learn about our land with its unique nature, distinctive traditions ... I regard the first "Call of Polesie" as a basis that every year will acquire new ideas and develop. We tried to make this holiday eventful and informative so that people would like to return to us. And we are always glad to see guests.