The park contains forest, meadows, shrub and water types of vegetation.
Forests make up more than 75% of its territory. The largest area of forest is comprised of pine (45.6%) and oak 12.2%. Peculiar plantations are formed by downy birch (6.9%), warty birch (12.7%), black alder (8.1%), ash (1.7%), hornbeam (0.6%), aspen (1, 7%). Maple forests, lime forests and tree-like willows are rarely found. .
Flora
The park flora is represented by 1073 species of higher plants; including 22 species of trees, 32 species of shrubs,196 species of mosses, 184 species of lichens and 321 species of algae. There are 47 plant species that are included in the Red Book of the Republic of Belarus. Among them are common ram, boletus wolf-berry, curly lily, swimming salvinia, white water lilies, dream-grass, pontic azalea, prickly plum, Siberian iris, tuberous zubyanka etc.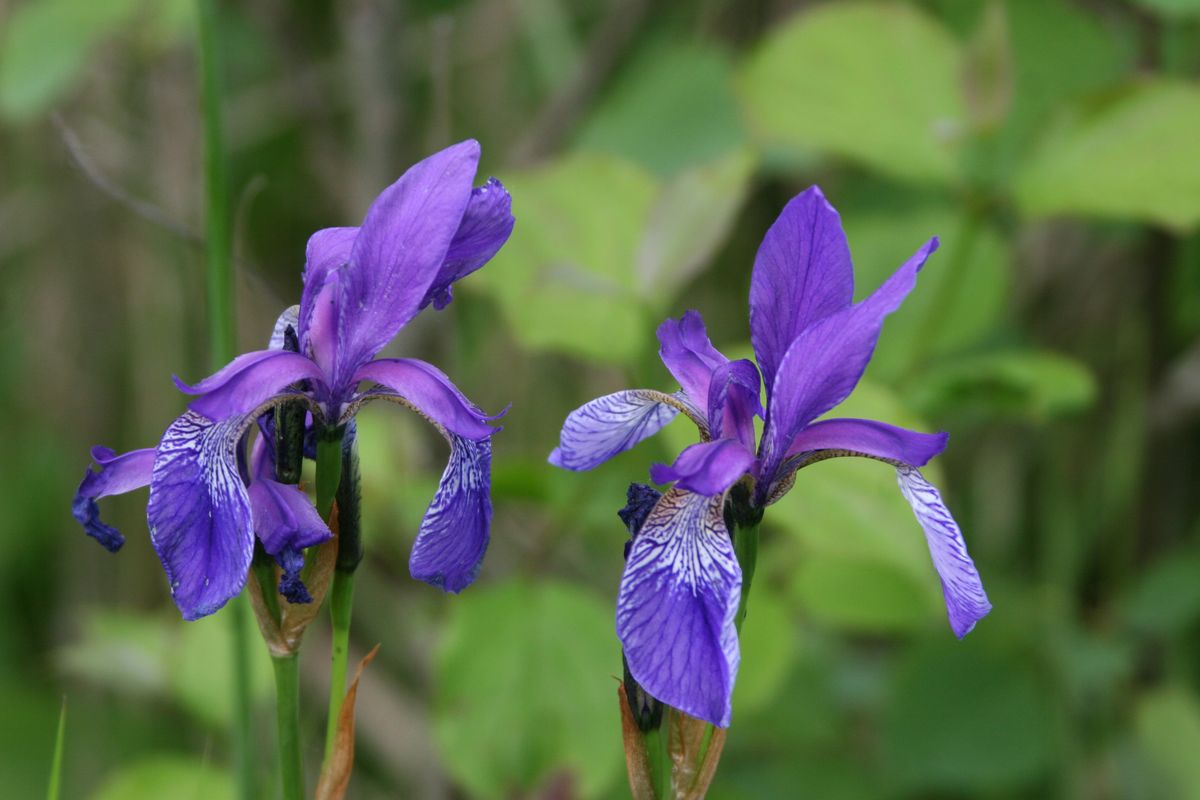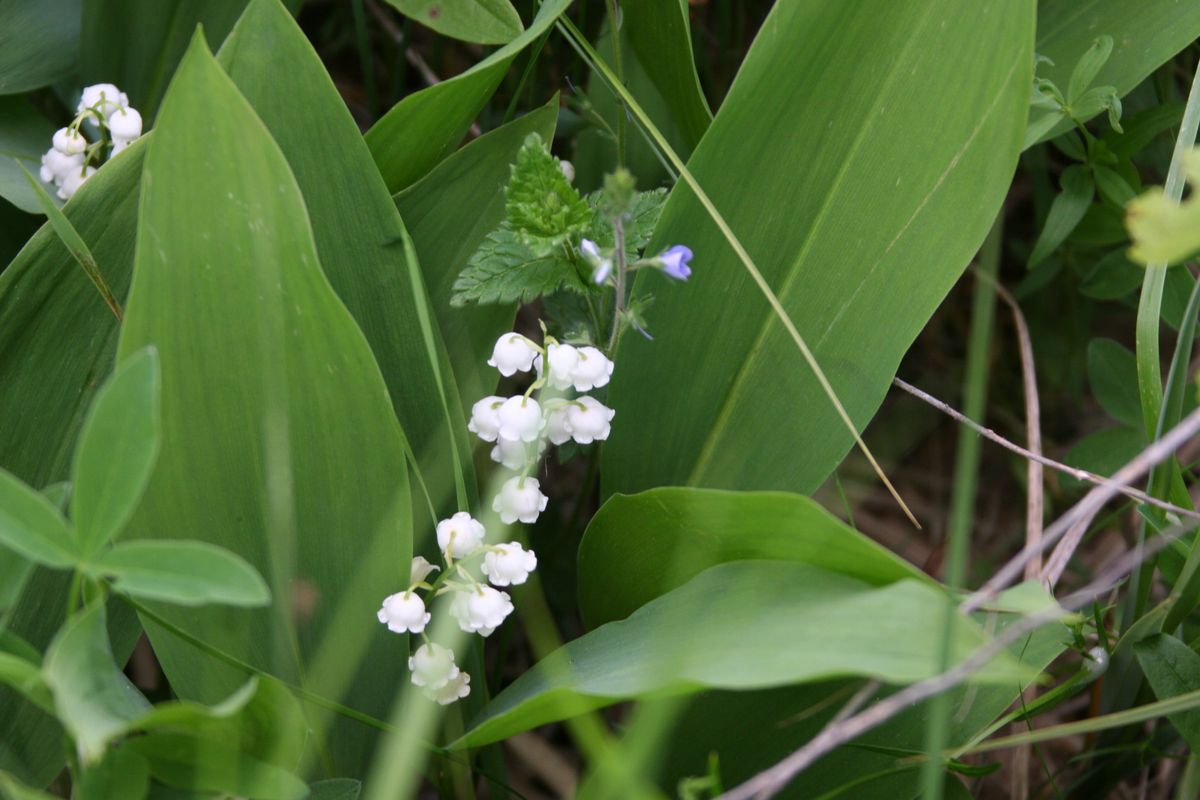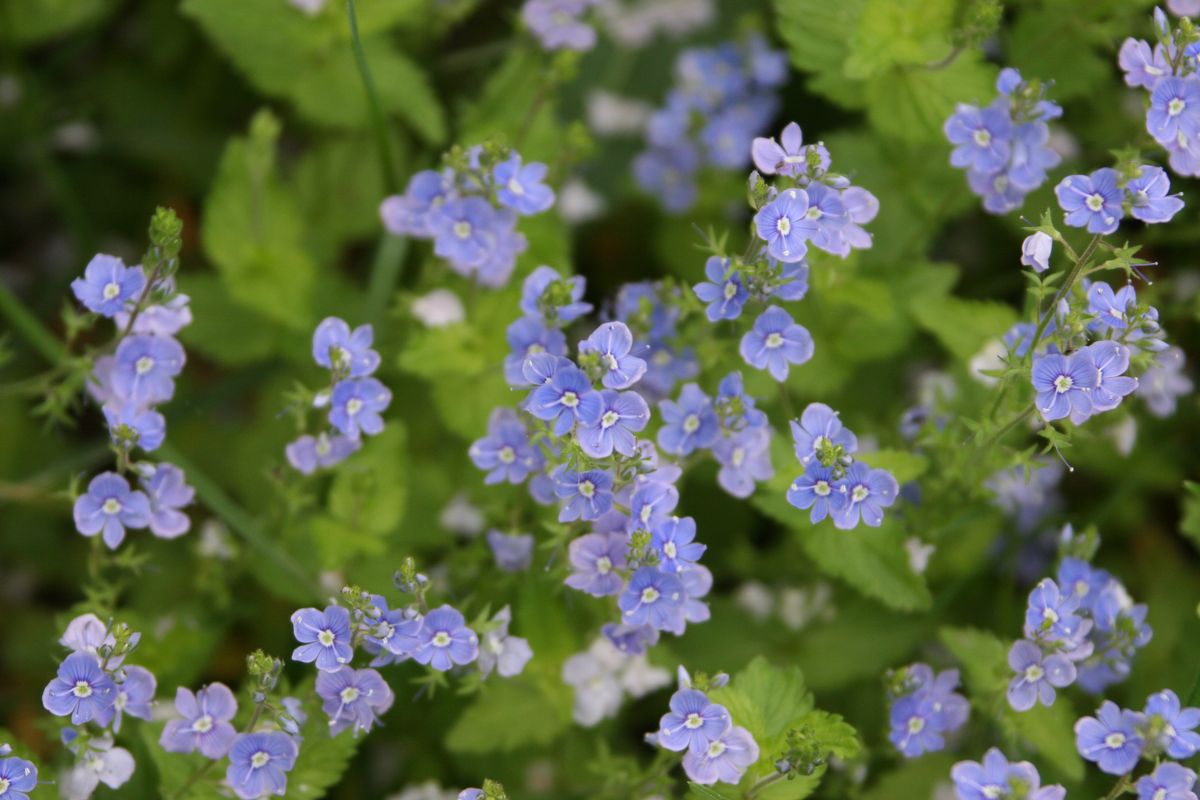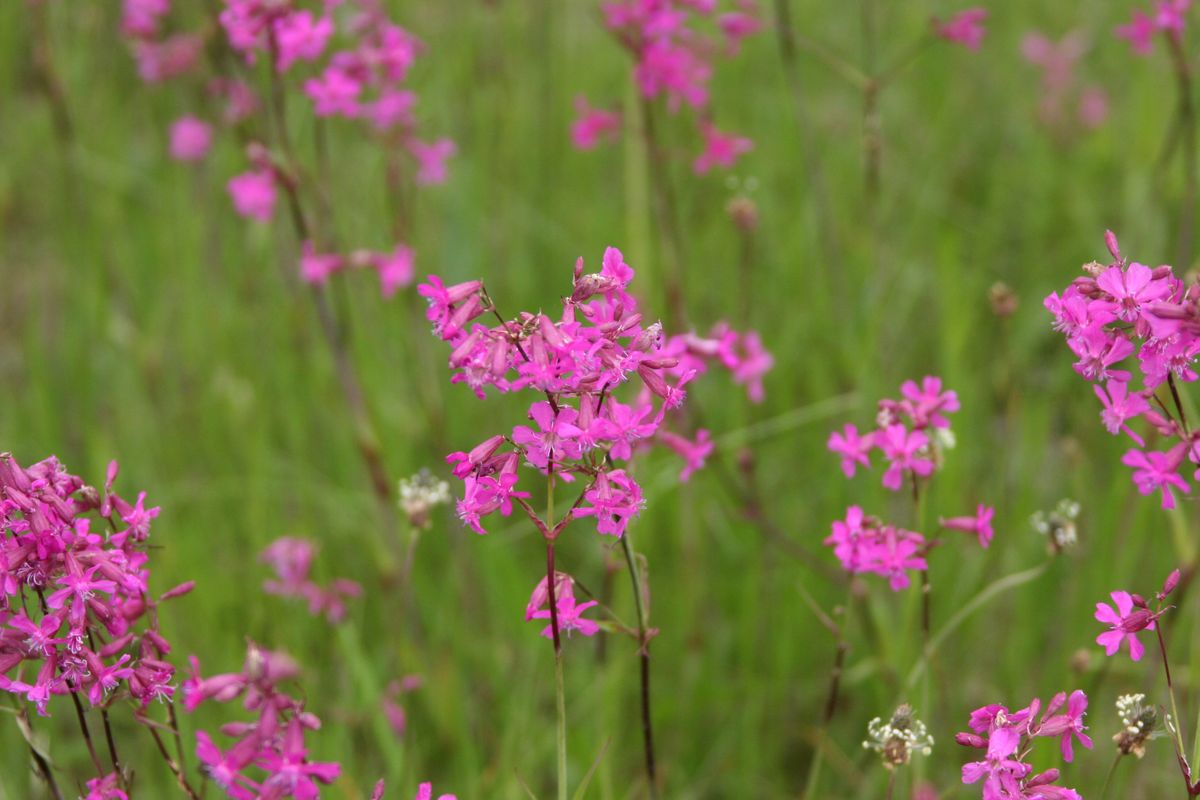 Fauna
There are 45 species of mammals, 255 species of birds, 7 species of reptiles, 11 species of amphibians, 45 species of fish and more than 3,300 species of invertebrates - of which more than 2,500 are insects, live on the territory of the National Park "Pripyatsky".
Mammals are represented by 6 orders: Insectivores - 5 species, Bats (Chiroptera) - 5, Lagomorpha - 2, Rodents (Rodentia) - 19, Predators (Carnivora) - 9, and Artiodactyla - 5 species.
Among ungulates, the most common are red deer (900-1100 can be found) and roe deer (up to 500-600 can be found). Acclimatised species of mammals including muskrat, American mink and raccoon dogs have taken root well in the park. The Belovezhskiy bison (in 1987) and the red deer (in 1995) were reacclimatised. At present, the bison is represented by 3 subpopulations, including 2 subpopulations of the main gene pool and 1 subpopulation of the reserve one. The total number of bison herds is about 94 individuals. The number of red deer is growing very rapidly.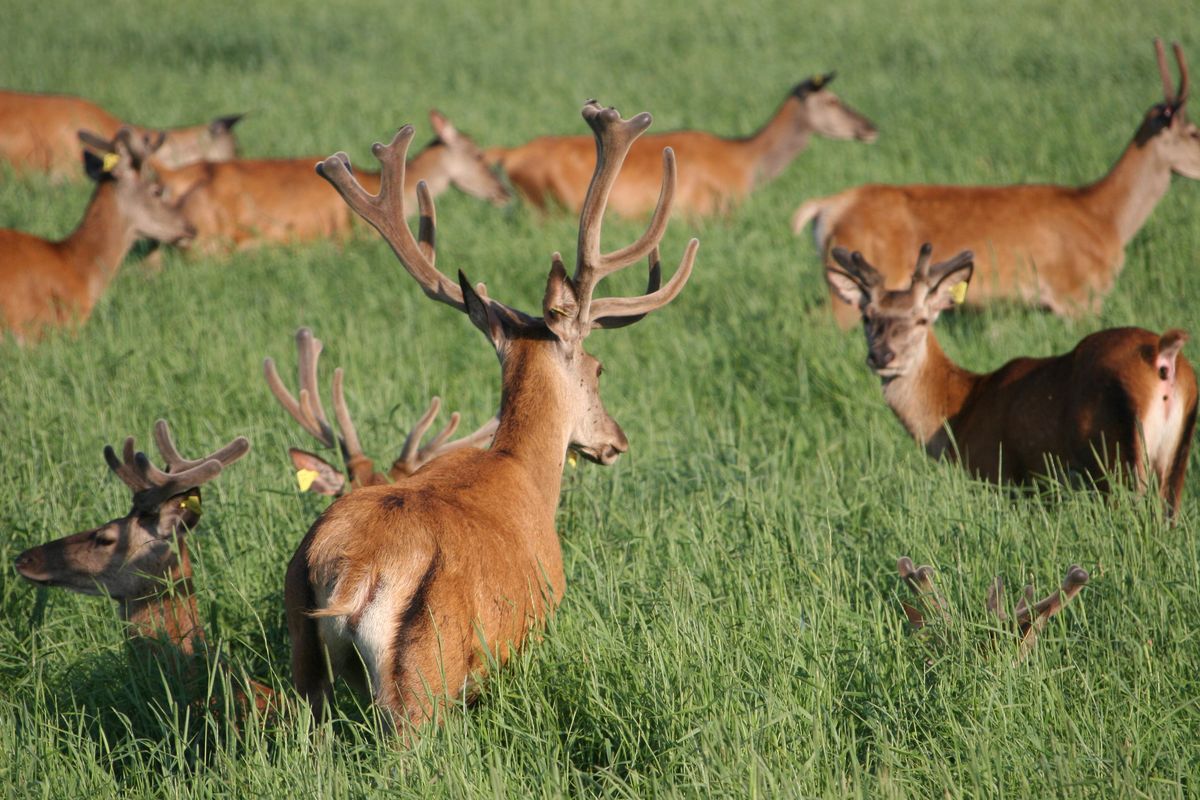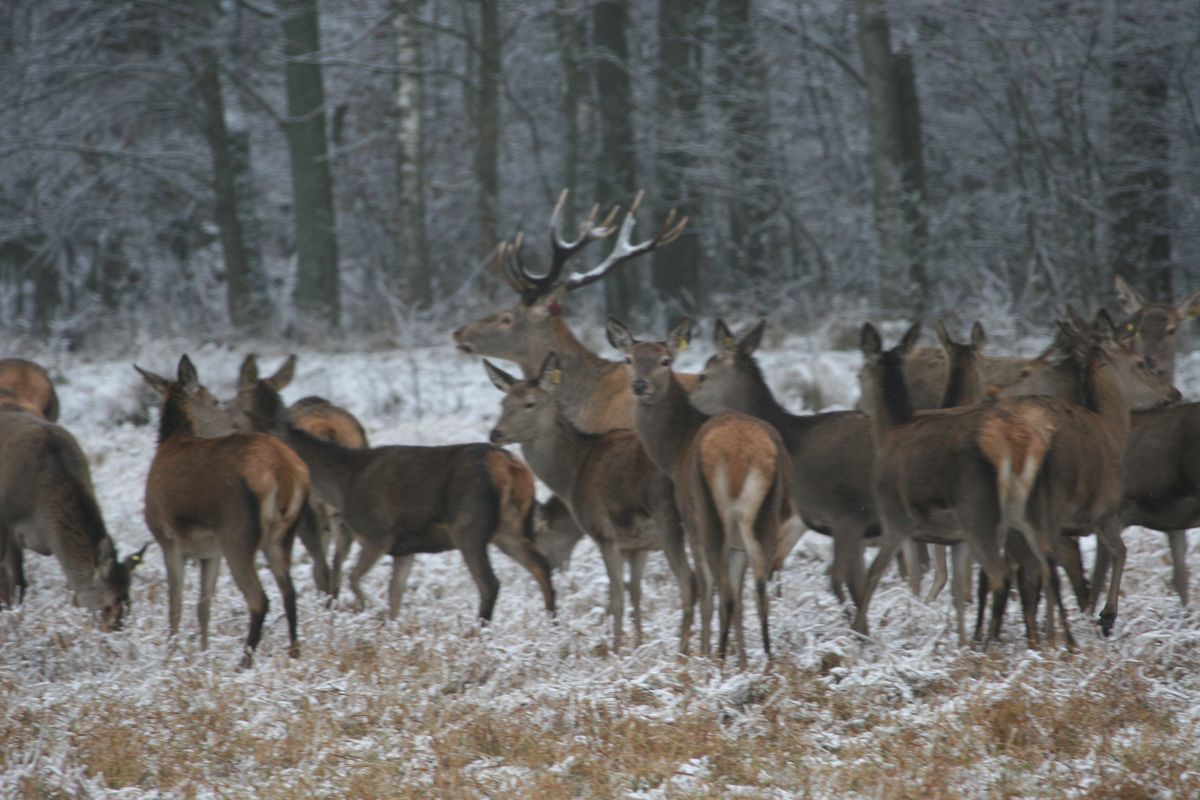 The natural balance of animals is maintained by predators such as wolf, fox, lynx, pine marten, polecat and ermine.
Of the species found in the Red Data Books, the park is inhabited by: European mink (category 1 of protection), bison (category 2), European lynx (category 2), badger (category 3), garden dormouse (category 3), dormouse (category 3), and hazel dormouse (category 4).
Birds. The avifauna of the Pripyatsky National Park includes 256 bird species, which is 98% of the bird fauna of Polesie and 79% of the avifauna of the whole country! Of the total number of bird species listed in the Red Book of Belarus, 65 are found in the Pripyatsky NP. This is more than 90% of the birds in the Red Book of the whole country! Among them: gray crane, black stork, short-eared owl, green woodpecker, blue tit, white-tailed eagle.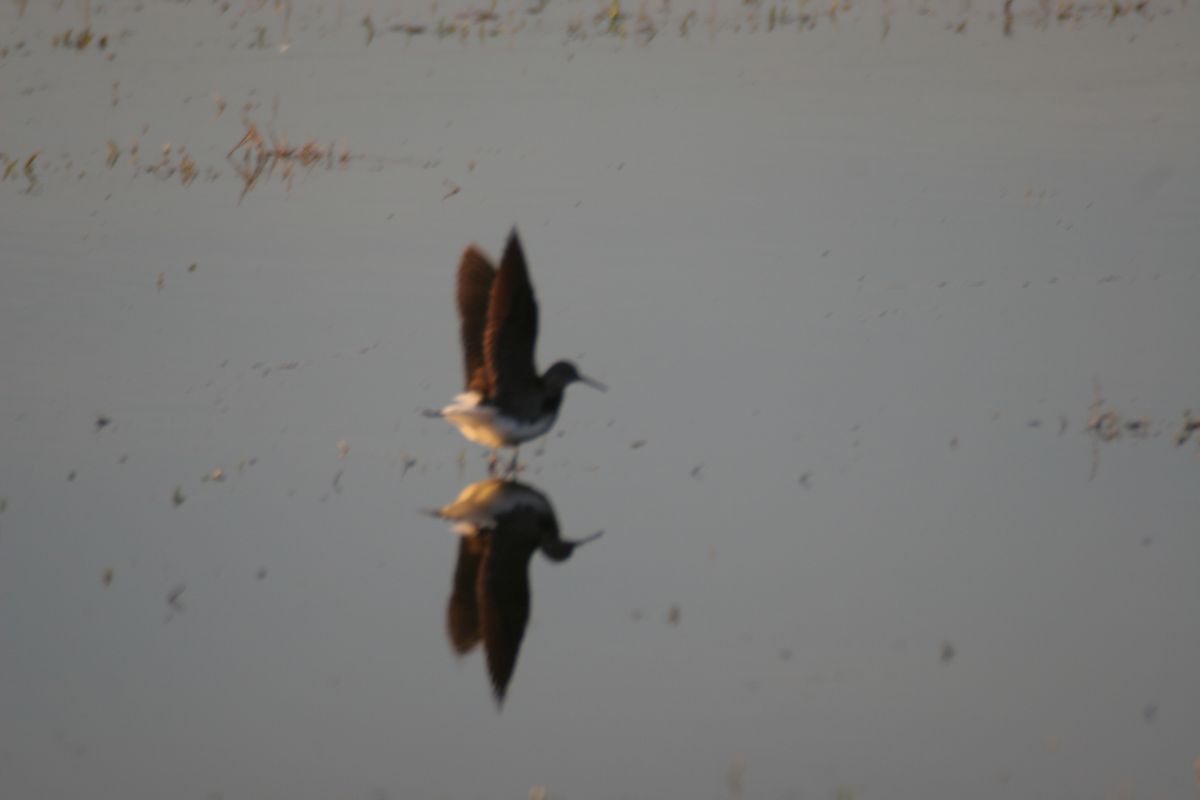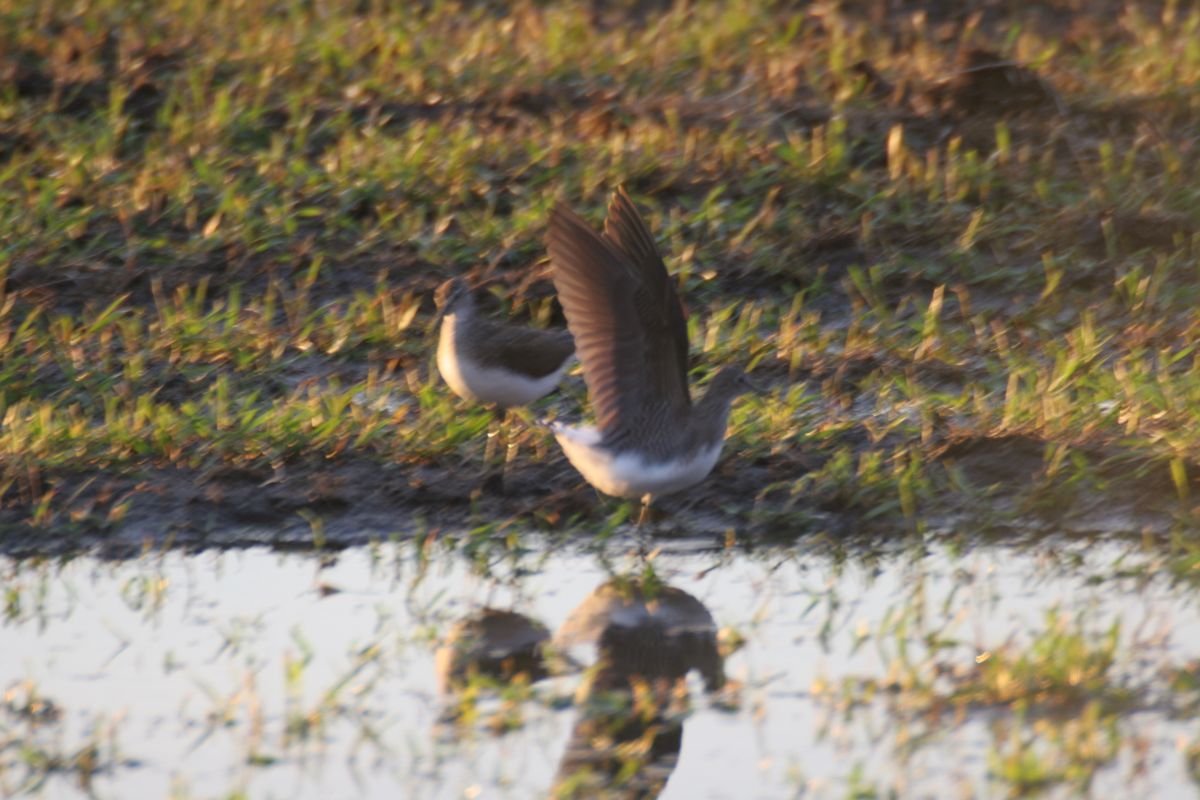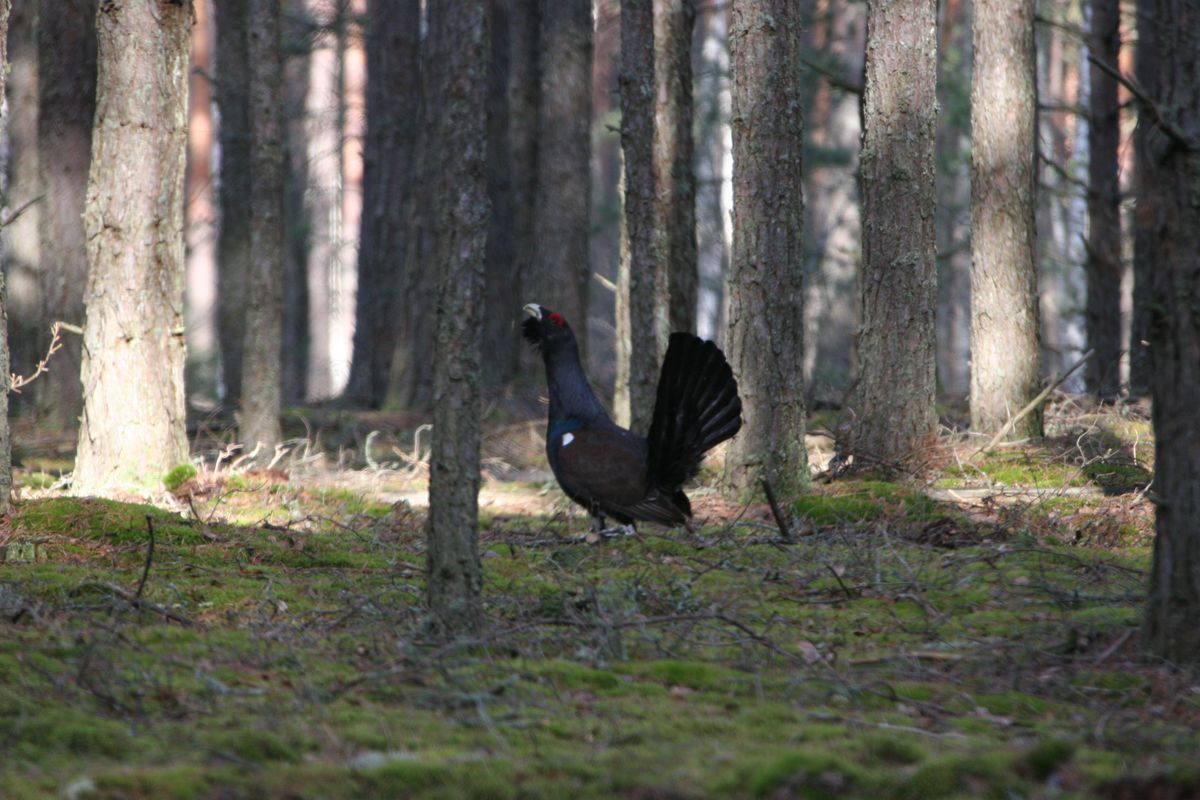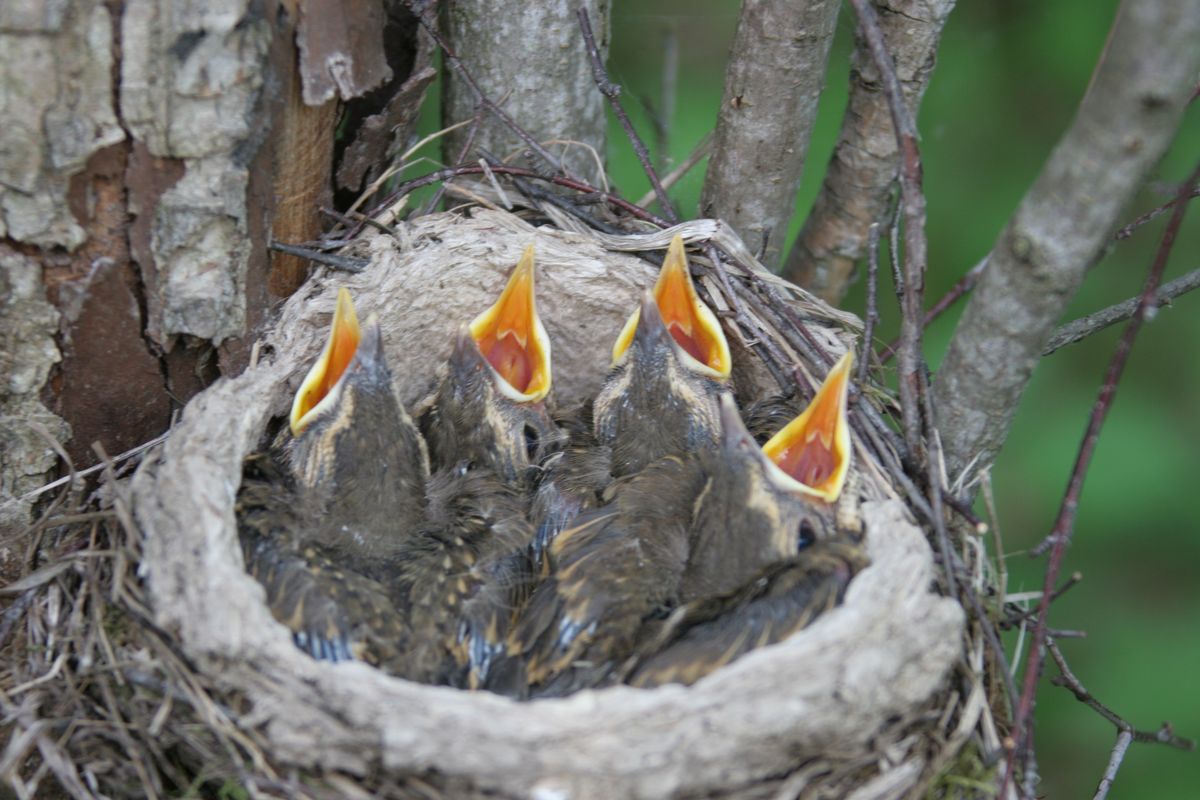 The Pripyat floodplain is the largest migratory channel of migratory birds in Europe. Since March, thousands of geese, ducks, waders, terns, gulls, storks, cormorants and other groups of birds fly here in endless streams.
Охраняемые виды растений, включенные в Красную книгу Республики Беларусь
На территории Национального парка «Припятский» произрастает 57 видов редких растений, включенных в 4-е издание Красной книги Республики Беларусь 2015 года.
Список охраняемых видов растений
| | | | | |
| --- | --- | --- | --- | --- |
| № | Название вида на русском языке | Название вида на латинском языке | Категория ККРБ | Категория МСОП |
| 1 | Альдрованда пузырчатая | Aldrovanda vesiculosa L. | II | EN |
| 2 | Арника горная | Arnica montana L. | IV | NT |
| 3 | Баранец обыкновенный | Huperzia selago (L.) Bernh. ex Schrank et С. Mart. | IV | NT |
| 4 | Водяной орех плавающий | Trapa natans L. | III | VU |
| 5 | Волчник боровой | Daphne сneorum L. | I | СR |
| 6 | Горичник олений | Peucedanum cervaria (L.) Lapeyr. | III | VU |
| 7 | Гроздовник многораздельный | Botrychium multifidum (S.G. Gmel.) Rupr. | III | VU |
| 8 | Дремлик темно-красный | Epipactis atrorubens (Hoffm. ex Bernh.) Bess. | III | VU |
| 9 | Дрок германский | Genista germanica L. | IV | NT |
| 10 | Зверобой горный | Hypericum montanum L. | III | VU |
| 11 | Змееголовник Руйша | Dracocephalum ruyschiana L. | II | EN |
| 12 | Зубянка клубненосная | Dentaria bulbifera L. | IV | NT |
| 13 | Ива лапландская | Salix lapponum L. | IV | NT |
| 14 | Ива черничная | Salix myrtilloides L. | III | VU |
| 15 | Касатик безлистный | Iris aphylla L. | I | СR |
| 16 | Касатик сибирский | Iris sibirica L. | IV | NT |
| 17 | Клюква мелкоплодная | Oxyccocus microcarpus Turcz. ex Rupr. | IV | NT |
| 18 | Крапива киевская | Urtica kioviensis Rogow. | II | EN |
| 19 | Крестовник приречный | Senecio sarracenicus L. | III | VU |
| 20 | Кубышка малая | Nuphar pumila (Timm) DC. | II | EN |
| 21 | Кувшинка белая | Nymphaea alba L. | III | VU |
| 22 | Купальница европейская | Trollius europaeus L. | IV | NT |
| 23 | Лапчатка белая | Potentilla alba L. | III | VU |
| 24 | Ленец бесприцветничковый | Thesium ebracteatum Hayne. | IV | NT |
| 25 | Ликоподиелла заливаемая | Lycopodiella inundata (L.) Holub | IV | NT |
| 26 | Лилия кудреватая | Lilium martagon L. | IV | NT |
| 27 | Линдерния лежачая | Lindernia procumbens (Krock.) Philcox | II | EN |
| 28 | Лук медвежий | Allium ursinum L. | III | VU |
| 29 | Любка зеленоцветковая | Platanthera chlorantha (Cust.) Reichenb. | III | VU |
| 30 | Медуница узколистная | Pulmonaria angustifolia L. | III | VU |
| 31 | Молочай мохнатый | Euphorbia villosa Waldst. et Kit. ex Willd. | I | СR |
| 32 | Мытник скипетровидный | Pedicularis sceptrum-carolinum L. | II | EN |
| 33 | Наяда большая | Najas major All. | III | VU |
| 34 | Наядка малая | Caulinia minor (All.) Coss. et Germ. | II | EN |
| 35 | Одноцветка одноцветковая | Moneses uniflora (L.) A. Gray | III | VU |
| 36 | Омела австрийская | Viscum austriacum Wiesb. | II | EN |
| 37 | Осока войлочная | Carex tomentosa L. | I | СR |
| 38 | Осока малоцветковая | Carex pauciflora Lightf. | III | VU |
| 39 | Оcока теневая | Carex umbrosa Host | IV | NT |
| 40 | Пальчатокоренник майский | Dactylorhiza majalis (Reichenb.F.) P.F. Hunt et Summerhayes | III | VU |
| 41 | Повойничек водяной перец | Elatine hydropiper L. | II | EN |
| 42 | Прострел луговой | Pulsatilla pratensis (L.) Mill. S.L. | IV | NT |
| 43 | Прострел раскрытый | Pulsatilla patens (L.) Mill. | IV | NT |
| 44 | Пыльцеголовник красный | Cephalanthera rubra (L.) Rich. | III | VU |
| 45 | Рододендрон желтый | Rhododendron luteum Sweet | III | VU |
| 46 | Росянка промежуточная | Drosera intermedia Hayne | III | VU |
| 47 | Сальвиния плавающая | Salvinia natans (L.) All. | IV | NT |
| 48 | Тайник яйцевидный | Listera ovata (L.) R. Br. | IV | NT |
| 49 | Фиалка топяная | Viola uliginosa Bess. | IV | NT |
| 50 | Хаммарбия болотная | Hammarbya paludosa (L.) O. Kuntze | II | EN |
| 51 | Хохлатка полая | Corydalis cava (L.) Schweigg. et Köerte | III | VU |
| 52 | Хохлатка промежуточная | Corydalis intermedia (L.) Mérat | II | EN |
| 53 | Черноголовка крупноцветковая | Prunella grandiflora (L.) Scholl. | III | VU |
| 54 | Чемерица Лобеля | Veratrum lobelianum Bernh. | III | VU |
| 55 | Шалфей луговой | Salvia pratensis L. | IV | NT |
| 56 | Шпажник черепитчатый | Gladiolus imbricatus L. | IV | NT |
| 57 | Ятрышник клопоносный | Orchis coriophora L. | II | EN |